Fire Alarms
With over 20 years in the fire alarm industry, Firetronics, Inc. has the expertise and experience to handle each and every one of your fire alarm needs. We service the best names in the business; Silent Knight, Simplex, Notifier, Firelite and many more. Service, installation, repair, or inspections, our certified technicians are trained to work with your system and to provide you with the most comprehensive service! Need something tailored more towards your needs? Let our design team create the perfect fire alarm system for you!
Fire Sprinkler
Firetronics, Inc. is dedicated to servicing our customers through various divisions of the Fire Safety industry with our highly trained NICET and state certified technicians. Our project managers are committed to providing the best possible service at an excellent value. From relocating one sprinkler head to installing multiple systems, as a full-service fire suppression company we can handle each of our customer's specific needs from design, installation, inspection, and service; all with our highest commitment to customer safety and satisfaction.
Fire Extinguisher
We do more than service just fire alarms; we're also a licensed fire extinguisher company! As an authorized distributor for Badger Fire Equipment you can rely on us to provide you with only the best equipment in today's market. Dry Chemical, Carbon Dioxide, Water, and Halotron are just a few of the many types of extinguishers that we not only carry, but service too! Each of our extinguisher technicians is licensed by the State of Florida to service and inspect your extinguisher equipment, as well as provide inspections and service to your exit and emergency lighting, fire hoses, and CO2 tanks. We also carry a variety of extinguisher cabinets and other products to complete your extinguisher package.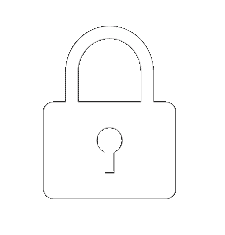 Access Control
Firetronics, Inc. can service, install, repair and inspect most major manufactures of Access Control, CCTV, Intrusion Alarms, or Intercom panels. We carry the best systems in the industry like S.E.S, Paxton, Pelco, Panasonic, JVC, Aiphone, Prodatakey, Securitron, Hikvision, and Locknetics. Our specializations include new construction, suite fill outs, upgrades and retrofits. DSC wireless, hardwired, cellular, and phone-line are some of the Intrusion Alarms we offer. Firetronics, Inc. can fit a system to almost any budget. Whether it's your home, apartment or business, Firetronics, Inc. can help meet your needs!
Special Hazards
If you are concerned with your critical equipment or the volatile combustibles on your property, then an engineered fire suppression system designed for that specific hazard is a great life safety choice. Firetronics, Inc. can assist you in designing, installing, testing, and maintaining these systems to ensure you that your employees, equipment, and property are being properly protected.
Our highly trained and certified staff specialize in;
Computer Server Rooms
Cellular Sites
High Tech Medical
Switch Gear Rooms
Airport Hangers
Chemical Processes
Flammable Liquid Storage Areas
Boat & Marine Applications
Heavy Equipment
We are an authorized dealer, factory trained, and state certified. We can safeguard your equipment, vehicle, and most importantly the vehicle operators. With the right fire suppression system be it a pre-engineered or designed engineered suppression system.

* Design * Installation * Inspections * Repair * Recharges

Mining
Heavy Equipment
Commercial Vehicles
Buses
Race Cars
Emergency Vehicles
Boat and Marine
Conveniently located to offer comprehensive sales, installation, inspections, service, maintenance, and certification of your vessels fire and life safety equipment from recreational boats to superyachts, cruise ships and all commercial vessels. Firetronics has proven itself a leader in the marine fire safety and prevention industry. We are also accepted by the Maritime Coast Guard Agency (MCA) and the United States Coast Guard (USCG) as an approved service and certification company with a proven expertise in its field with a complete comprehensive range of USCG approved fire safety products. While maintaining a Florida State Fire Marshal permit our inspectors also carry TWIC credentials for accessibility to port and government regulated facilities.
Hood Systems
Kitchen hood fire suppression systems are required by state and local fire authorities, health and safety inspectors, and insurance agents. There are many different types and manufacturers of pre-engineered fire suppression systems available for the protection of your cooking equipment each system is custom and designed for each style of hood and the cooking equipment it covers.
Some of our specific services include;
Inspections
Repairs
Re-charges
New Installations
Re-Pipes
Upgrades
Hydrostatic Testing
We are an approved Department of Transportation (D.O.T.) testing facility for both high pressure and low pressure testing along with a CO2 filling station. We are highly trained and certified to do;
Hydrostatic Testing
Eddy Current Testing
Ultra-sonic testing
CO2 & Foam Concentration Testing
CO2 Refilling
S.C.B.A.
Scuba Tanks
Fixed Fire Suppression Cylinders
Fire Extinguishers
Beverage Cylinders
Spray Booths
We offer a complete design, installation, and maintenance for all types of spray booths, whether you are an auto-body shop or a manufacturing facility. Firetronics employees are required to pass stringent training programs with continued education and manufacturers classes.